3 tags
Well, one year older... shower me with...
Send me anything Tom related. Post your fave pics of him. It will ease the fact that I'm getting old :)
mystolenrelicloki: Ok, so, can we just take a sec to make this clear… This is NOT Loki: Do you remember Thor's new costume? That little skirt? This? Well… Let's zoom that and add some points: And now, the same are here: So… yeah.
LOKI ON THOR:THE DARK WORLD
marce23: OMG! I was checking my twitter when suddenly this pic of Tom with long scruffy hair appeared and I was like Oh, it's a photoshop, maybe for THE CROW movie, and when I suddenly realized it was from Thor:the dark world, I started to scream (literally) , I screamed like a mad woman. Can`t help it! proud hiddlestoner here! This movie is going to be DA BOMB! For real now Im into men with...
LOKI THOUGH!!!
dairingoriental: GUYS DID YOU SEE!!  DID YOU SEE? AHH TOM IS GNA RUIN ME FOREVER! I don't even care about Thor. I don't. 
4 tags
Loki footage: I thought it was a screentest for...
That hair ! When I opened tumblr and saw the images of Tom with long dark hair, I seriously thought that someone got the footage of him screentesting for The Crow! He got that Rockstar hairstyle going on !
3 tags
Heart attack! I was not ready for that footage!
Loki, at last ! It's been so long!
Tom Hiddleston won best villain!,this totally made...
vavistyle:
3 tags
MTV awards ( about Tom...)
So, I've been on the phone for an hour with a friend. I was giving her advice about life, relationships, very serious stuff. I had my TV turned on in the background. Me: You don't need that kind of baggage. You don't need that kind of guy in your life. Friend: Yeah, I will talk to him. Me: Yes, you need to let him know…*silence. distracted* Me: *fangirling*...
1 tag
tell them i said something!: disappointed in... →
sancha-panza: So I get really upset when white people tell me "it's not about race". If you're saying that, I can bet my left ovary it probably has something to do with race. Basically everything in a white heteronormative patriarchy is about race. I was/am? A fan of Tom Hiddleston. I never pretended that… I wish there was a dislike button on here. To me, this post is...
Quand, d'un simple regard j'ai réussi à faire...
je-ne-suis-pas-folle-vous-savez: When, with a simple look, I managed to make the guy, who was playing on his phone in the metro, aware that he has to put it on mute  Vraiment drôle! The Loki look never fails!
4 tags
1 tag
Crap, I just remembered it's April 1st
Almost had a mini hard attack with the Loki/Dark World stuff !!
5 tags
"Must remember that Loki is NOT an Avenger. Must remember that he's a..."
– Me to myself while watching the Oscars
Happy Singles Day!
Cause us singles need to celebrate it ! It's good to celebrate ourselves and treat ourselves with a little something!
rues-whistle-is-coming:   I will gladly volunteer, as well!
1 tag
Happy Birthday, Tom!
Happy Birthday to Loki aka Tom Hiddleston! You're the best!
3 tags
4 tags
Caleb is back!!!!
I'm just watching General Hospital, right now. Oh Caleb, how I've missed thee!
2 tags
kristaiine-tatonka: caleb morley is back and i just…. i just…. -T We've been waiting for TEN freaking long years!!!!
3 tags
Do you renounce Satan? And all his works?: Ughhhh... →
sparkle-suds: Ughhhh I wish there was a bigger soap opera fandom on tumblr because I am DYING to talk about General Hospital and how they are FINALLY FINALLY THANK GOD FINALLY tying in the greatest soap opera to ever grace television , Port Charles. CAN WE TALK ABOUT PORT CHARLES?? I have always been… I LOVED LOVED LOVED , Port Charles. I'm a huge soap fan but my fave remains Port...
1 tag
Let's Go Exploring!: A little over ten years ago,... →
insanitygenetic: A little over ten years ago, there was this spinoff of the soap opera General Hospital called Port Charles. Now, as a guy, I didn't typically watch soap operas. However my mother was a fan of All My Children and General Hospital, and one summer while we were visiting my relatives, there was… Thank you!You took the words out of my mouth just switch your crushes of Monaco...
3 tags
3 tags
4 tags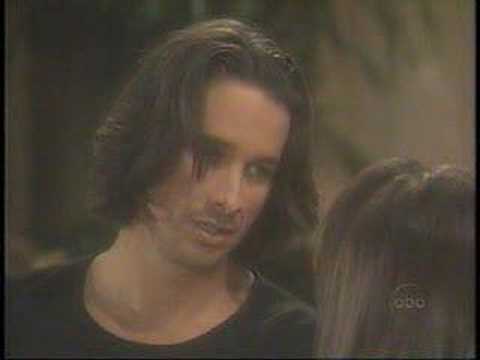 hiddlestoner in loki's army: I need your help... →
sam-cas-and-dean-plus-hiddleston: I need your help guys. So, I was reading my ENPIRE Magazine and I got to the two-page spread on Tom Hiddleston and my mum saw it, picked it up and showed my dad. Here's the conversation, Mum: *shows my dad the picture of Tom* Mum: Guess who it is? Dad: *obviously doesn't know* Mum: Peterson. Mum: *shows it to me* Props to your mom. She obviously knows...
4 tags
The things we do for Lo...Ki.
So, today I decided to try out a new gym. The rep gave me a little tour. They have a cinematic training room. Basically, it's a dark room with treadmills, ellipticals and a huge movie theater. I'm usually not very fond of treadmills and such. I prefer classes like yoga and pilates. So, I'm having the tour of the gym and the guy showed me that room. Gym rep : *opens the...
shelbiethecomicnerd: I love how I have two whole weeks off. Enough time to update every single one of my fanfictions and what happens I GET  DAMN WRITERS BLOCK!!!!! same thing for me, as well. Plus, I'm being lazy surfing the net and watching movies.
3 tags
And just like that my morning became awesome!
Yes , I had the flu and it kinda ruined my Holidays but today I'm having a wonderful morning. I was supposed to go to work but I took the day off. I'm glad, since there's about a foot of snow (even more)outside. Then, I go on the net and see the amazing Tom video. It's hilarious. So, being snowed in, cup of hot cocoa in hand and watching a new Tom vid, my morning...
2 tags
Watching: Rich man, Poor woman
A very good japanese drama. It's been a while since I had time to watch a drama. Since I'm sick, I did a marathon and watched all episodes in 2 days ! :)) Very good acting and storyline. Though, Natsui did annoy me, at times. Hopefully, there will be a special soon!
This Christmas I got...
The flu! That's right a horrible , nasty flu.Been in bed for two days. I hope the rest of you had a good Xmas!
2 tags
Thumbs up for my colleague!
I was showing something on my phone to my new colleague. I totally forgot that I had a Tom pic as my background pic. As I showed her something on my phone, she interrupted me and said: "By the way, I love this man!, I couldn't let it slide" I realized that I had my Tom pic as my background and gave her two thumbs up. It made my day!
Come on peeps we need to make this tumblr famous....
aghosthunter-and-hiddlestonfan: http://www.thepetitionsite.com/198/681/352/please-book-tom-hiddleston-to-host-snl/